Access Exclusive New Car Savings in Seconds
Start by selecting the car you want below
Customers Saved an Average of $3,306* off MSRP in Three Easy Steps
Select and build your new vehicle
Get your Exclusive Price Certificate
Connect with dealer to complete deal
Benefits of Allstate's Car Buying Service
Exclusive Pricing
Unhaggle negotiates great deals with our partners so you don't have to.
Price Transparency
Tell us what you're looking for and we'll share what your neighbours paid.
Incentives
Your Exclusive Price includes all applicable manufacturer rates and rebates.
Dealer Partners
Your dealership partner providing your Exclusive Price will reach out to answer any questions you may have.
Here's how it works
2.

Receive exclusive pricing, no negotiating necessary

Choose from multiple payment methods to best suit your needs and get a clear understanding of pricing.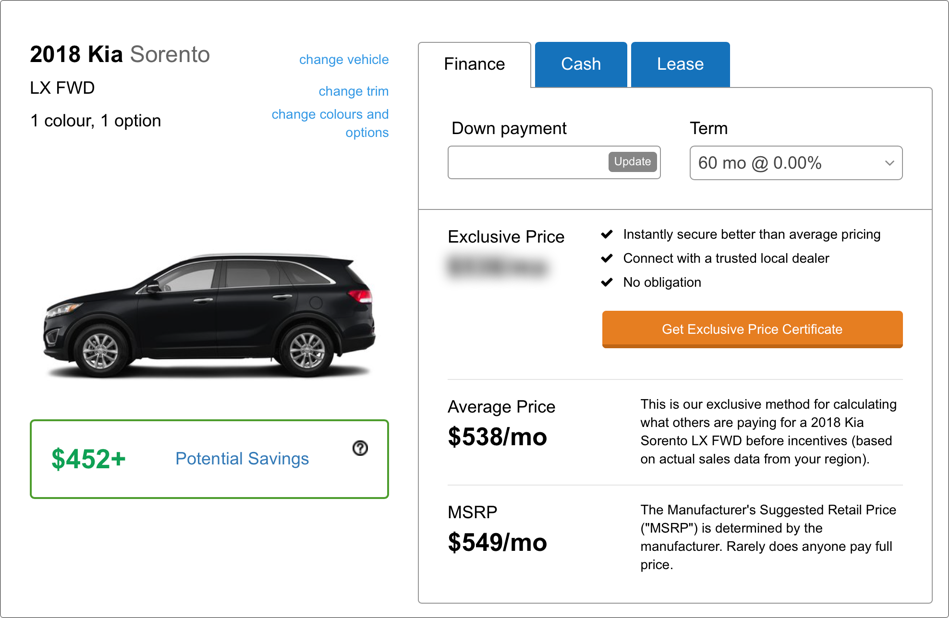 3.

Save time and money

Connect with a trusted dealer that has already received a full breakdown of the vehicle you configured and is ready to help you finalize the deal.

Select my new vehicle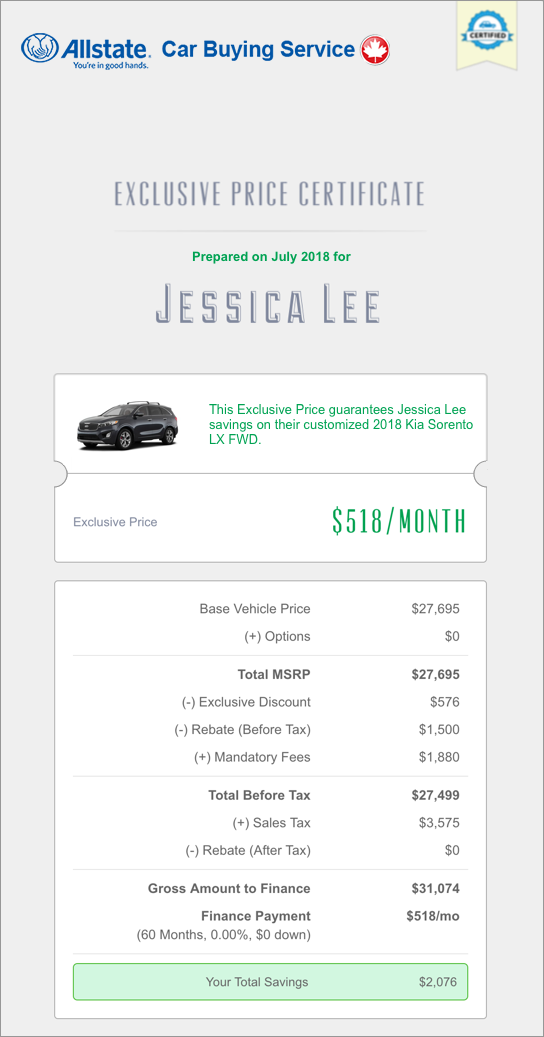 * The average total savings off MSRP published on Unhaggle operated websites across all available makes, models, and regions was $3,306 in 2019. This savings figure is inclusive of price discounts offered by dealerships and applicable manufacturer incentives (assumes cash purchase). Actual savings amounts realized by consumers are not guaranteed and will vary based on multiple factors including, but not limited to, vehicle selected, region, dealership, and applicable manufacturer incentives.